Who am I
Kate Gray is considered one of the top Visionary Entrepreneurs and Leaders in Australia. Her work has been embraced by entrepreneurs, coaches, consultants and thought leaders from the USA, UK, Europe and Australia.
Ready to grow your business?
These offerings will help you to kick start your digital online marketing journey. The methods we use are cutting-edge and offer a fresh new up-to-date approach to marketing as we believe in moving with the changing times.
FREE DOWNLOAD!
Speak on Camera Like a Pro
Did you know that 85% of people who buy from the internet in the United States alone consume endless hours of video content per month? If you're not utilising video content you're leaving a lot of impact and money on the table.
Download our "How to Look Like A Professional On Camera" now without needing to invest in expensive equipment or feeling awkward.
Look Like a Pro from your iPhone Camera
Leverage the Power and Profitability of Video Marketing
No Costly Equipment and Without Feeling Awkward!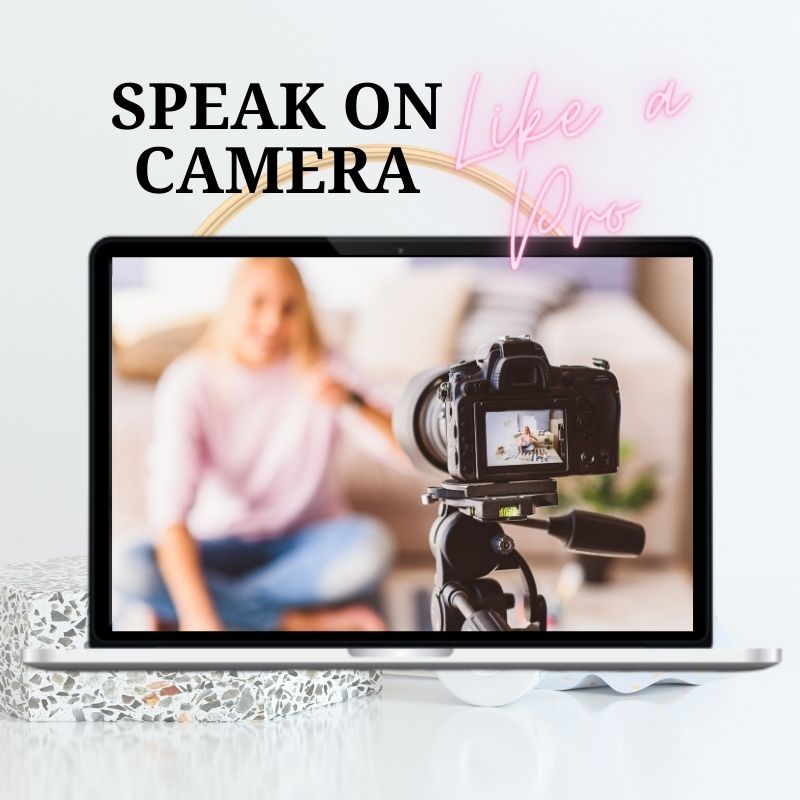 Video Script System
Learn how to produce confident and engaging video content that will have your customers constantly coming back to look for your next one. Includes a swipe file of tips and proven scripts for you to apply to your business.
'Magnetic' Lead Magnet System
Lead magnets are the most sought after tool in marketing. This amazing pack includes a video training, lead magnet template and follow up emails swipe file to support you in building your niched and targeted tribe.
The Ultimate Sales System
In this program you will learn everything from how to identify your ideal customer, to having a foolproof 15 minute sales conversation, to creating a customer blueprint & selling into a high ticket program.
Digital Launch Incubator
For people who have a coaching or consulting business and want to automate it so they can enjoy more freedom. Weekly resources will be provided that teach you everything you need to do for pre-launch, launch and post-launch of your digital business.
I have been working with Kate for a while and recently attended a live event where she shared her wisdom on branding and marketing. She has the ability to put complex ideas into simple language so it is easy to understand and action straight away. This is a skill unique to Kate that I haven't found in anyone else.
– MATILDA MORGAN, Impact Driven Style
Hi there!
Thanks for checking out my website.
Over the past 8 years I have invested over $800,000 in business and self-
development, from Masterminds with Gary Vaynerchuk to 1-on-1 sessions with Scott Oldford, somatic sexology immersions, Zen meditation retreats and plant medicine ceremonies/retreats.
Why? There are actually several very important reasons…
"Even though I've been in business for 14 years I have learned so much from Kate and Jeff. I thought I knew everything until Kate gave me a new perspective on being seen online, communicating in emails, even how to dress. I've learned so much about branding and marketing and all aspects of doing a launch. I love working with her because she's so passionate about teaching others that her enthusiasm is contagious. This has made me excited again about working on my business, tweaking and using new marketing and sales strategies."
"I'm currently being mentored by Kate and also attended the Impact Incubator event last weekend. Kate is an expert in communicating her ideas in a very clear and practical way on how to use marketing to create a bigger impact.
The key benefit for me is she has taught me how to structure my story on social media in a way that creates a buying process and allows me to build relationships with people rather than just sell to them. She has filled in the gaps that other coaches weren't able to do because she understands her clients in greater depth, and is always willing to go the extra mile to provide even more value."
"I've worked a lot particularly with Jeff over the years which has brought me excellent results. They make a great team. I find that Kate produces really good content and I love the way she markets herself. She knows how to capture attention and how to create polarity. They are genius when it comes to understanding audiences and how to create an emotional response that gets people to buy. When it comes to launches and organic strategies Kate is the ultimate Boss Bitch as people receive the transmission just by being in her container."
To be an entrepreneur or company that will bring in a new generation of business that consciously chooses to be intentional with its impact, income and influence, you have to be holistic in your approach to life and business.