CONGRATULATIONS 
ON ENROLLING IN THE
12 WEEK CLIENT ACQUISITION SYSTEM COURSE

It's important to take the time to familiarize yourself with this document because it contains everything you need to do and what is included. We have jam-packed this program to ensure you win but don't worry the steps are clearly listed below. We recommend that you save this link to help you easily refer back to it if needed.

We are so excited you have chosen to embark on this amazing 12 week journey with us and look forward to working with you.

WHAT IS THE CLIENT
AQUISITION SYSTEM?
This 12 week online program is designed to support coaches and consultants who are full time in their practice and have talents and skills they'd like to share to make a greater impact in the world. If you are relying solely on Facebook and/or Instagram organic marketing then recent changes to these platforms now limit and restrict organic strategies. 
Before these changes, on average coaches and consultants were experiencing a 70% drop in the effectiveness of organic marketing, and now it is likely organic strategies will be totally obsolete in 12 months.
Our new 12 week online program will support you in building proven client acquisition funnels. We will provide you with a proven done for you plug in system from ad copy frameworks, squeeze page VSL copy, onboarding emails and everything in between!
We know that when we work with people they get results, and we ensure this is done in a way that is helpful, effective and leveraged.
WHAT'S INCLUDED?
1) Onboarding tasks to help you get better results in less time. These include:
​• Initial 60 minute Strategy call with the head coach
​• Personalised strategy Blueprint
2) The program will include video trainings that will cover the following:
• Ad copy, set up, optimisation and weekly audits
• Video ad scripts and examples
• How to film video ads
• Video Sales Letter (VSL) template and scripts
• Video editing
• Lighting and sound set up
• How to look like a pro on camera
• Blue Ocean marketing and niches
• Tech – building a funnel
• Squeeze page templates
• Leveraging organic marketing
• Speak to Sell training for webinars with slides
• Email marketing content and reminder emails
• Text format templates
• Sales
• Process and call scripts for Acquisition Funnel
3) 4 x monthly LIVE Zoom calls for 12 weeks covering relevant topics in the course.
4) 2 x 20 minute 1:1 Navigator coaching calls with our head coach at any time if you need extra support. These should be booked a week in advance.
PLEASE NOTE: There is a limit of TWO PER WEEK ONLY. (See below for booking link). These calls do not accumulate if you miss any. They are there for you to access support when you have the need. They are not required, and to be used at your discretion.
5) Access to a private Facebook group while membership is active.
6) A bonus video vault of business resources with numerous videos and content to support you for as long as your membership is active. You will also have bonus access to this platform for 14 days after your membership completes.
7) Access to Kate and Jeff's network, from speaking promoters, wealth and leadership experts, privacy and decentralised platforms consultant, PR agencies, image consultant/stylist and digital paid marketing experts at their discretion.
8) Proximity to Kate and Jeff and their life's work, and the thinking and wisdom that comes with that.
We'd like to introduce you to our team so you are clear on who to reach out to if you need support in different areas.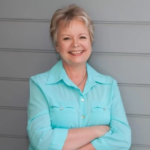 SUSAN MCLACHLAN – CLIENT CONCIERGE
Looks after payments, bookings for navigator calls, appointment scheduling, program enquiries and administration.
Contact: susan@katecgray.com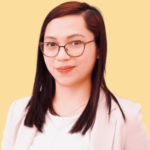 CESS DE LEON – TECH MANAGER
Looks after technical issues such as emails, logins, training platform, Zoom links, recordings, Stripe payments.
Contact: support@katecgray.com
Here are the steps to take after your enrollment has been finalised:
STEP 1. You will receive an initial 60 minute Strategy call with our head coach which includes:
• A quick overview of how to utilise this program for your specific business needs.
• A personalised strategy blueprint to help you reach your destination as fast as possible including where to spend your time and where not to.
Book your Strategy call by emailing susan@katecgray.com
STEP 2. Access the membership portal (logins sent via email within the first 24 hours of sign up). Please note this email will only be sent to you if you have never accessed our training platform before for any of our other programs. If you have, then use your normal login and you will see this course has been added to your dashboard. Learn to navigate this platform as it contains all the tools and resources for the program.
STEP 3. Read, sign and return the Coaching Agreement and Terms & Conditions documents which you will receive separately through Docusign. If you don't sign and return these documents within 3 days we will assume that by participating in the program you agree to them.
STEP 4. Familiarise yourself with the team and who to go to for whatever you need help with.
STEP 5. Mark your calendar for all live calls. Dates and times of these calls are listed below and on the portal. Use the buttons next to the call times to add them to your electronic calendar.
STEP 6. Accept your invitation to join the Facebook group:
https://www.facebook.com/groups/impactfulcoachclientacquisitionsystem
Upon approval introduce yourself into the group using this suggested format:
• State your name, industry you are in, and who you work with.
• Describe the number 1 problem you're looking to solve in this program.
• Explain what you are most excited about Eg. learning, creating
• Give a fun fact about yourself.
Provide this information and meet other entrepreneurs with the same goals as you. Learn about how to interact in the group and the culture of celebration. Share your wins and show support for the wins of others.
All times are listed below in both US Pacific Standard Time & Australian Eastern Standard Time.
Or use this website to convert the times to your current time zone.
https://www.timeanddate.com/worldclock/converter.html
All calls will be held on ZOOM using the following link:
https://us02web.zoom.us/j/84435111637
CALL SCHEDULE:
The following dates and times are in US Pacific Standard Time:
JANUARY 2023 CALLS
Monday 2nd January at 2pm PST – Traffic & Funnels call with Kate
Thursday 19th January at 2pm PST – Tech call with Jeremy  
Wednesday 25th January at 4pm – Appointment Setter call with Rea
FINALISING YOUR ENROLMENT
If you are on a payment plan, please ensure your payments are up-to-date prior to commencement of the training.
Please email susan@katecgray.com to enquire about your payments. We ask that you take responsibility for getting in touch to discuss any challenges you may have.
We look forward to working with you.
See you soon,
Kate and Jeff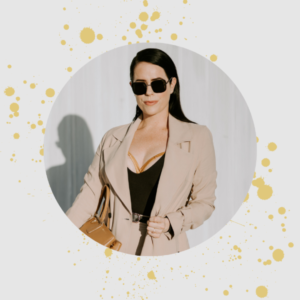 KATE GRAY
Kate is one of the most influential speakers on Marketing, Business and Personal Mastery. She embodies a unique blend of business and life mastery.
Kate has spent over a decade studying and being a student of high performance in sport, life and business, personal development, metaphysics, mysticism, and ancient wisdom.
After being an entrepreneur for 6 years, in 2017 she founded a company called Ancient Awakening with no capital, and in 2019 it became a 7 figure business. Over a one-year period from 2018-19 the total revenue of the company grew by 800% to reach this revenue goal.
Ancient Awakening and her sequential 7 figure businesses are built solely on organic marketing strategies. Leveraging Facebook groups, challenges and email marketing Kate crafted a method that works with human psychology to create magnetic content that turns strangers into customers rapidly.
In 2020, she created Boss Bitch Business School and the Speak To Sell Virtual Academy supporting entrepreneurs to build a life of freedom through starting and scaling an online business through her organic marketing strategies, and using speaking to monetise their message. She has been blessed to speak on global online summits with Jay Abrahams, Brian Tracy, Michael Gerber, Deepak Chopra, Lisa Nichols, Tony Robbins and many more legends.
In the past 17 years she has been lucky enough to learn alongside mentors such as Gary Vaynerchuk, Scott Oldford, and even unconventional spiritual and Zen masters.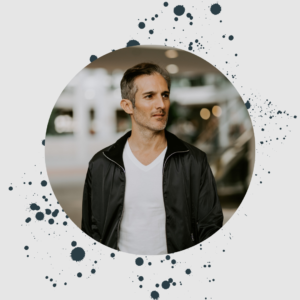 JEFFREY SLAYTER
Jeffrey Slayter has been a transformational leadership coach for the last 15 years working with over a million people from twelve different countries, questioning the validity of the beliefs that are holding leaders back.
He partners with visionary entrepreneurs, CEO's, Executives & Companies to amplify their growth and impact in unconventional ways.
Jeffrey has had the pleasure of sharing stages with some incredible other thought leaders like Sir Richard Branson, Brian Tracy, Dr. John Demartini, Frank Kern, Tim Ferriss, Tony Robbins and many others.
Some of the world's biggest game changers, executives, social entrepreneurs, internet marketers and consultants he has worked with report closing the gap between vision and reality in their lives and businesses. They have also reported that his golden edge sharpens their sales, speaking and leadership.
He questions the validity of the beliefs that are holding leaders back.
Having likely coached one of the coaches you've engaged at some point along your entrepreneurial and leadership journey, Jeffrey Slayter has a level of mastery in facilitation in the areas of leadership, sales and speaking.
Earnings And Income Disclaimer
Crown Trust cannot and does not make any guarantees about your ability to get results or earn any money with our ideas, information, tools, or strategies (unless there is a guarantee promise in the program – refer to Terms & Conditions for further information). What we can guarantee is your satisfaction with our training. 
You should know that all products and services offered by our company are for educational and informational purposes only. None of our programs, any of our websites, or any of our content or curriculum is a promise or guarantee of results or future earnings, and we do not offer any legal, medical, tax or other professional advice.
Any financial numbers referenced in trainings or on any of our sites are illustrative of concepts only and should not be considered average earnings, exact earnings, or promises for actual or future performance. Use caution and always consult your accountant, lawyer or professional advisor before acting on this or any information related to a lifestyle change or your business or finances.
You alone are responsible and accountable for your decisions, actions and results in life, and by registering for any of our programs you agree not to attempt to hold us liable for your decisions, actions or results, at any time, under any circumstance.